While hanging out at the New York Comic Con we got to meet lots of great Zuda Comics creators including the amazingly talented Hernandez Brothers.
While hanging out at the signing booth they did this awesome sketch of Regina for us.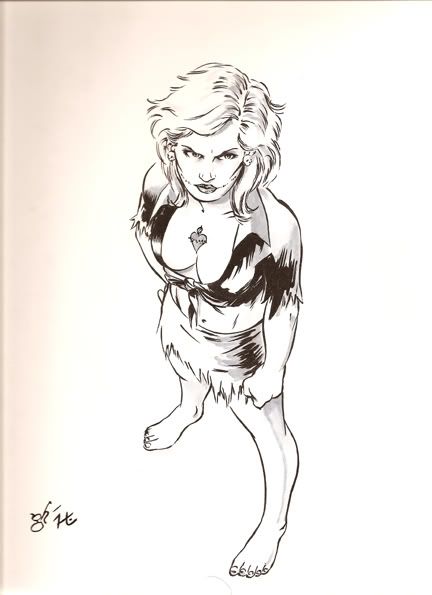 Gabe and Chachi Hernandez are the creators of
Joe Comics
; a serialized, satirical celebration of just how ridiculous super heroes and villains can be.
Make sure you nominate them for this July's
Zuda Comics Invitational
where former competitors get a second shot at the title.
Check out more
fan art
in our photos gallery.
-Johnny Zito