Our bags are packed and we are ready for
San Diego Comic Con!
Stop by the Zuda Comics's table and say hi to me and Tony for some really kickin' Black Cherry Bombshells gifts.
We'll be promoting the
Black Cherry Bombshells
at the Zuda Comics booth [#8217] somewhere in the DC pavilion doing signings,sketches and give-aways. Tony and I have these nifty Black Cherry Bombshells' pins to give out, too.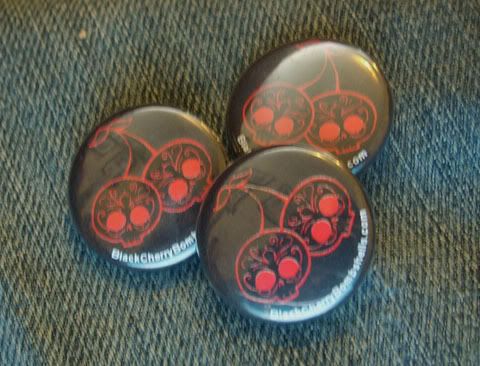 Hooray free buttons!
Tony and I also like to take pictures with as many people in costume as we can. I think we got most of the notables at
Philly
and
New York
and we're told that San Diego will not disappoint. So if you are wearing a costume please swing by the Zuda Comics booth so we can snap your picture and put it up on our
MySpace blog
.
We be booth #8217
Thursday and Friday from 5:00-6:00 PM
Saturday and Sunday from 1:00-2:00 PM
-AND-
We have a Zuda Comics panel on (ugh) Sunday morning - 10:30. If you're not a morning person they're podcasting the panel on DC's site.
It's going to be a grand ol' time. Please come join us.
-Johnny Zito