Tony and I went to the beach yesterday. There are no pictures because we spent most of the day lost.
We're signing at 1:00 pm today. We be booth #8217. Please come see us and get a Black Cherry Bombshells pin.
But we did make it to the Con and Day two was even bigger and crazier than day one.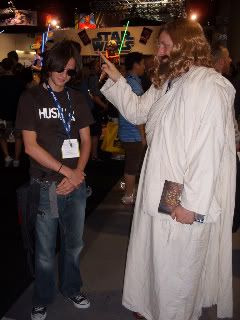 Everyone was there, even Jesus.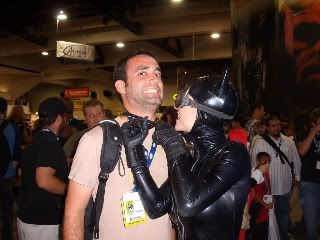 Catwoman took Tony's breath away.
While I copped hugs from this dude.
There was a chick giving away 'free ass grabs' but I walked on by. Looked like it might be a trap.
Then we did 'the swim' with Aquaman. He wanted to go to the beach but we told him we already did that.
Don't forget about our panel Sunday at 10:30 in Room 4. There's supposed to be some announcements, well worth turning out if you're around.
-Johnny Zito