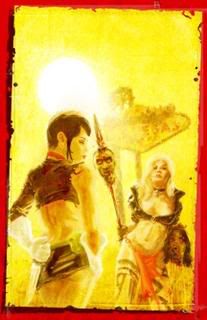 New
Black Cherry Bombshells
' strip comes out today and it's my favorite kind of page: Splash Page.
Speaking of awesome art; check out our buddy Rahzzah's sent us above.
Not only is it his second piece of Black Cherry Bombshells' fan art - Not only does it cameo Tony and myself as dismembered zombie heads - Not only is Rahzzah the talented co-writer/co-director of a wicked cool
Choose Your Own Zombie Adventure Movie
BUT
It also looks pretty, god damn good.
Thanks, Rhazzah.
Click
HERE
to read New Black Cherry Bombshells, god dammit.
-Johnny Zito