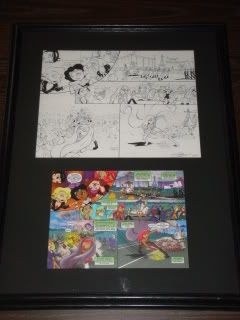 If you love Sacha's art on
Black Cherry Bombshells
as much as we do; now is your chance to own some.
Saturday May 9 this original and finished print set go up for bid at
Regenerate: A Benefit for John Morgan
.
Time:
8:00pm - 11:00pm
Location:
The Arden Theatre
40 N. 2nd St.
City/Town:
Philadelphia, PA
I'm told you can also place bids online.
There's going to be free beer and tons of other art for auction. Support a good cause and go home with an awesome new conversation piece.
-Johnny Zito